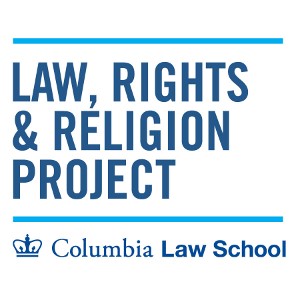 The Law, Rights, and Religion Project
Formerly The Public Rights/Private Conscience Project
The Law, Rights, and Religion Project, formerly the Public Rights/Private Conscience Project, is a law and policy think tank based at Columbia Law School that promotes social justice, freedom of religion, and religious plurality. We develop strategic thought leadership on the complex ways in which religious liberty rights interact with other fundamental rights. 
Our mission is to ensure that laws and policies reflect the understanding that the right to free exercise of religion protects all religious beliefs and communities, including the non-religious; requires respect for religious plurality and equality principles; and must be balanced against other liberty and equality rights where they are in conflict. Our work takes the form of legal research and scholarship, public policy interventions, advocacy support, and academic and media publications.
About Us
Staff
Meet the Law, Rights, and Religion Project Staff, here
Policy Papers, Amicus Briefs, and Testimony
Read and download recent reports, amicus briefs, policy papers, and testimony produced by the Law, Rights, and Religion Project, here
The Racial Justice Program
Learn about our Racial Justice Program and its work, here
Contact Us
Contact information for the Law, Rights, and Religion Project, here
May 02, 2019
The Law, Rights, and Religion Project issued a statement in response to President Trump's announcement of a new Department of Health and Human Services Rule, "Protecting Statutory Conscience Rights in Health Care" RIN 0945-AA10. May 2, 2019.
April 22, 2019
Professor Katherine Franke filed an amicus brief on behalf of Law Professors in the case of USA v. Hoffman, et al. U.S. District Court for the District of Arizona, 4:19-cr-00693-RM.