Read our most recent work, "All Faiths and None: A Guide to Protecting Religious Liberty for Everyone." The report posits that policymakers have lost sight of the meaning and purpose of the First Amendment's guarantee of religious freedom, and offers guidance on what the incoming administration must do to protect free exercise rights for all, not merely a favored few. Its recommendations are organized around a set of guiding principles: religious liberty must be neutral; noncoercive; nondiscriminatory; not absolute; democratic; and pluralistic.
The report is accompanied by a Media Guide for journalists offering ways to hone new questions for policymakers and advocates claiming to protect religious liberty.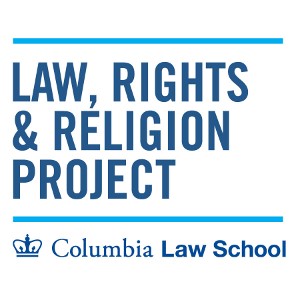 The Law, Rights, and Religion Project
The Law, Rights, and Religion Project, formerly the Public Rights/Private Conscience Project, is a law and policy think tank based at Columbia Law School that promotes social justice, freedom of religion, and religious plurality. We develop strategic thought leadership on the complex ways in which religious liberty rights interact with other fundamental rights. 
Our mission is to ensure that laws and policies reflect the understanding that the right to free exercise of religion protects all religious beliefs and communities, including the non-religious; requires respect for religious plurality and equality principles; and must be balanced against other liberty and equality rights where they are in conflict. Our work takes the form of legal research and scholarship, public policy interventions, advocacy support, and academic and media publications.
About Us
Staff
Meet the Law, Rights, and Religion Project Staff, here
Policy Papers, Amicus Briefs, and Testimony
Read and download recent reports, amicus briefs, policy papers, and testimony produced by the Law, Rights, and Religion Project, here
The Racial Justice Program
Learn about our Racial Justice Program and its work, here
Contact Us
Contact information for the Law, Rights, and Religion Project, here
August 21, 2020
Professor Katherine Franke joins amicus brief with eight other scholars of church-state law filed in Fulton v. City of Philadelphia